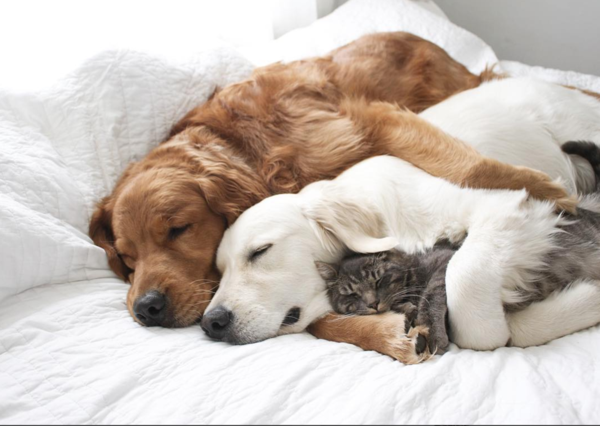 Pet
Friendly Accommodations
Traveling with your pet is special and we are happy to accommodate you and your furry family! Your pet will love staying at Angel Inn the Sand. To help us continue to not charge additional pet fees we ask that you lend a paw by doing the following –
Travel for your pet can be stressful and they may bark or cry when you leave. To help with this please leave a light or television on for them and also check out our dog visit services below.
Angel Inn the Sand is happy to offer dog walking and feeding services in the event you wish to travel somewhere for the day and leave your dog behind! Text Teri @ (407) 694-0456. Each visit will include a neighborhood walk & 30 minutes of fun for your pet! $15 per visit so that you can relax and enjoy your vacation too! All visits must be set up in advance and are subject to availability. Payment for visits can be made in cash, Venmo or Pay Pal.
These are our dogs Bella and Luna.  Bella was a small animal rescue from a kill shelter in Georgia and Luna was a street dog from the Bahamas that we rescued when we lived there.  She is called a "Potcake".  They love their vacations at the beach so much that we moved here!!!